Ralph Fassbind and Esther Egli

Oasis of well-being Andermatt
Ralph Fassbind has been fascinated by nature in the Ursern Valley since he was a little boy. At early age, when he came here with his grandfather. Since five years, he and his partner Esther Egli own an apartment in house Alpenrose. The purchase was a gut decision that they have never regretted.
Holiday feelings.

Day after day
"Andermatt is simply an oasis of well-being! We also have great neighbours. In our house chat we make off to dinner or post pictures of our trips to the mountains. It's always like a holiday when you come here." Esther Egli and Ralph Fassbind are very communicative and enjoy the community in Andermatt Reuss very much. They have already made many friends. "We meet for concerts or for aperitifs. The stories of the owners are also particularly exciting. And they come from all over, not just all over Switzerland, but also from abroad."
Ralph Fassbind und Esther Egli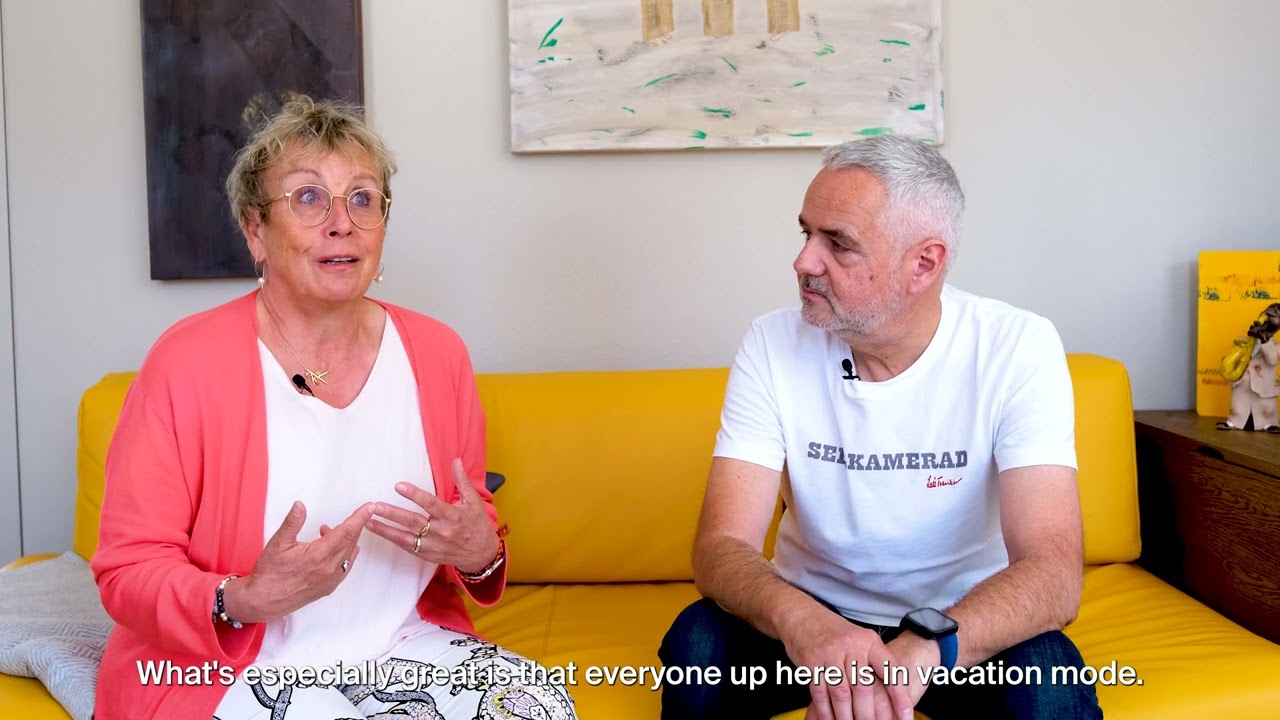 Forces of nature.

In the Schöllenen
Ralph Fassbind has known Andermatt since he was a little boy from his visits with his grandfather. He remembers how they used to curve up the Schöllenen on a Lambretta. "I was already fascinated by these forces of nature back then." What Ralph Fassbind loves most is spending time in nature - in all weathers. In his free time, he paints or works with wood. "Just looking out of the window is a source of inspiration. The weather influences and the colours: that fascinates me. I used to go on trekking tours through Africa and Nepal a lot. These colours still influence my work today. And when I don't have an idea, I go to the Devil's Bridge. There my ideas bubble up like the wild river Reuss below me."